---
The Giants continued their homestand with a 3 game series against the Padres. The Giants lost the series 2-1, only winning the second game, but received great contributions from new members of the team. Check out some highlights from the series below:
Game 1: Despite the Giants ultimately losing 6-5, the Giants actually had a 5 run lead with Mad-Bum still on the hill. 4 of those 5 runs came from Kevin Pillar's first career grand slam – it was also his first home run since joining the Giants a week ago. (Pillar was acquired from the Blue Jays on 4/2 for Alen Hanson, Derek Law, and Juan De Paula)
Kevin Pillar: As mentioned above, Kevin Pillar is looking like the new Padre killer – in the series he had 9 RBIs, 2 HRs, no strikeouts, and 1 stolen base. I actually predicted Pillar might heat up in this series:
Tyler Austin: Another new Giant, Austin actually joined the Giants the morning before Monday's game from Minnesota. For the series, Austin went 3 for 8 with 2 walks and 1 run. Before Game 1, I actually got I chance to talk to welcome Tyler to San Francisco and ask him about his walk-up song:
Food: As voted on by the fans, I had a crab "sam"wich for dinner at the ballpark. It was very delicious and a must try!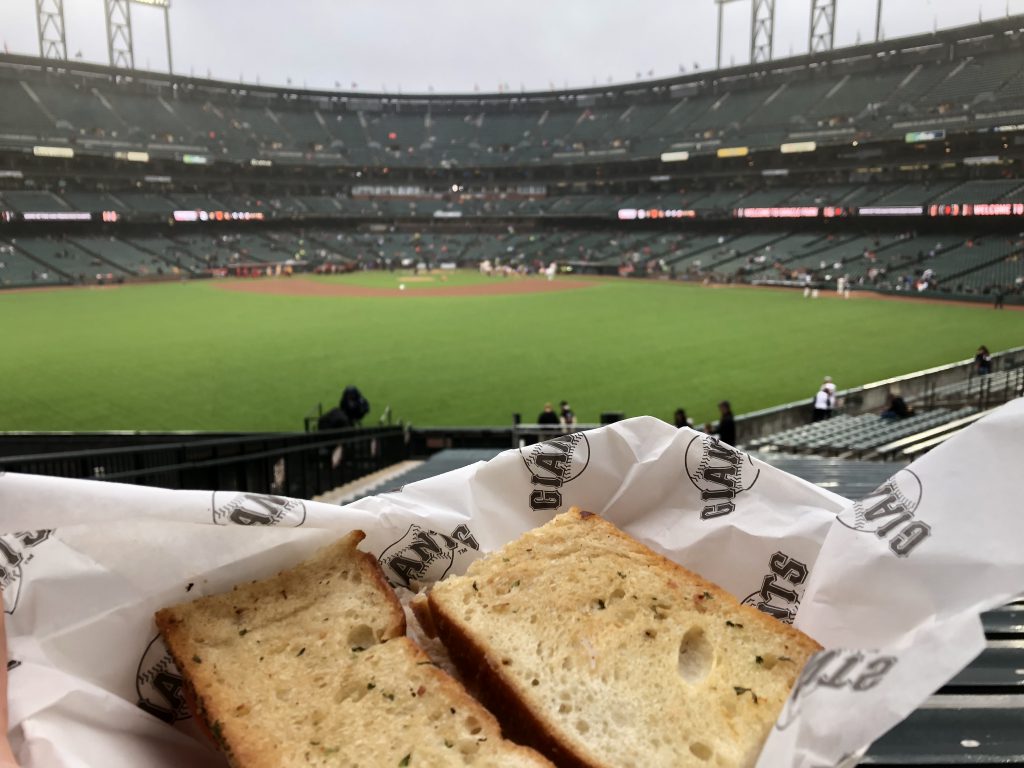 ---