KXSF 102.5 FM – San Francisco Community Radio is an IRS-recognized 501(c)(3) educational organization continuing the longtime tradition of community radio pairing with students of all ages to teach them about radio. Students work with SFCR volunteers both behind the microphone and behind the scenes. All students are welcome! For more information please contact: education(AT)kxsf(DOT)fm
Current Educational Programs:
Since October 2017 – Rock Band Land Radio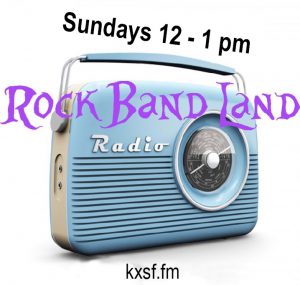 RBL Radio features the rockers of Rock Band Land and the original music they have made. Rock Band Land is a creative arts enrichment program for kids, located in San Francisco, based in the collaborative creation of original songs and stories. Each episode is hosted by a different group of rockers. All the music shared on RBL radio was written in Rock Band Land.
Special Program on Kraut Out Loud – Thursday October 12, 2017

German International School of Silicon Valley (GISSV) Emeryville Campus.
Over the course of three weeks, the 5th and 6th graders have been hard at work to produce a podcast on a German cultural topic, which is ready to be broadcasted on SFCR Thursday, October 12th. The show Kraut Out Loud that usually focuses on music produced and or released in Germany, Austria, or Switzerland on San Francisco Community Radio (SFCR) makes room for the students' work. The interdisciplinary project-based learning unit met two important 21st century skills embedded in the Ethics and I.T. curricula. On the one hand, the project helped to develop students' intercultural skills about their German heritage and the school they are attending, and on the other hand it afforded an increase in their media literacy skills. The students' products on a German topic of their choice range from highlighting German baked goods to talks about sports, Berlin and politics. The show can be streamed via the SFCR website, kxsf.fm from 8-9pm. Happy listening!
Since March 26, 2017
Dj Sutro, starts his show Above the Fog and appears on radio for the first time. The show is on every Sunday at 3 pm and deals with current affairs, politics and music. Dj Sutro is in 12th grade at the Lycée Français de San Francisco. He has been hosting the shows since 2017.
Fall 2016 and Spring 2017 semesters
In collaboration with the Lycée Français de San Francisco, KXSF 102.5 FM – San Francisco Community Radio is proud to participate in an after school journalism class that allows a group of middle school and high school students to learn about journalism and radio.
During the course the students listen to examples of radio and TV interviews, audio reports and audio documentaries and learn interview techniques as well as audio recording and microphone techniques. Their audio projects are then aired on KXSF.
Spring 2016 – Lycée Français de San Francisco
The Lycée Français's  4th graders (58 students) and their teachers, together with KXSF's DJ Fari, produced a 20 minute audio documentary on their 3-day California Gold Rush educational program to Coloma.
Since March 2016 and ongoing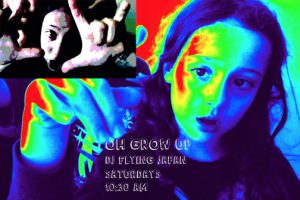 KXSF 102.5 FM presents one of its youngest radio hosts: Dj Flying Japan, 11 years  old, hosting a half hour music show (alternative, indie) every Saturday morning from 10:30 am to 11 am, called: Oh Grow Up. The show is rebroadcast every Friday at 5 pm. Dj Flying Japan has been hosting his show since he was 9 years old.
Since October 2016 and ongoing
KXSF 102.5 FM presents its yet even younger radio host: Dj Panda, 8 years old, hosting a half hour show every Saturday morning from 10 am to 10:30 am called: Chop Chop Lollipop, the show is rebroadcast every Friday at 5:30 pm. Dj Panda has been hosting his show since the age of 6 and half.